Take A Look At Our Ski and Snowboard Rentals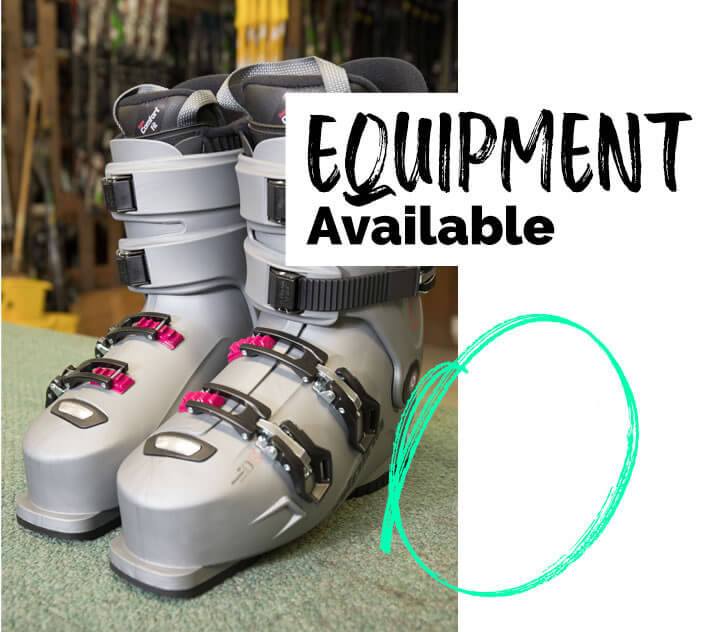 Weekend/Holiday
Rates available:
12/23/19 – 1/1/20,
1/18/20 – 1/20/20,
2/15/20 – 2/23/20.
Equipment
1 DAY
2 DAYS
3 DAYS
Skis, Boots & Poles
$19.99
$39.99
$59.99
Skis, Boots & Poles
(Weekend/Holiday Ski Rental) (*)
$27.99
$55.99
$83.99
Skis Only
$17.99
$33.00
$40.00
Snowboard, Binding, & Boots (*)
$27.99
$55.98
$83.97
Night Skis, Boots & Poles
(Starting at 3pm – Weekdays)
$17.99
Night Skis, Boots & Poles
(Starting at 3pm – Weekend and Holidays)
$22.00
Night Snowboard, Bindings & Boots
(Starting at 3pm – Weekdays, weekends and Holidays)
$23.00
High Performance Skis, Boots & Poles
$39.00
$78.00
$119.00
Helmet
$10.00
$18.00
$24.00
Ski Lock
$4.00
$7.00
$10.00
$3 dollars off only weekends and holidays for online rentals


We promise you, we are the best Camelback
Ski rental place you will find in the area.
Family Owned And Operated For 50 Years
Alpine Ski Shop has been providing top-of-the-line equipment to both experienced and amateur ski and snowboard enthusiasts for over half a century. We take pride in being a popular destination for the winter sports community in and around Camelback Mountain and the Tannersville, PA area. After so many years in the business, we've been able to craft a unique network of expert staff ready to provide you with the latest and greatest equipment at incredible prices, as well as all the instruction you might need to hit the slopes!
Apart from winter sports, we've also established a wide set of activities offered throughout the year. Be sure to check out what Angler's Cove, The Paintball Asylum and Pocono Adventures have in store for you. Take your pick and enjoy a variety of activities from relaxing, low-stress, to exciting, high-octane, jaw-dropping and adrenaline-filled adventures. Whatever you have in mind for your planned getaway, rest assured that you're looking for with us.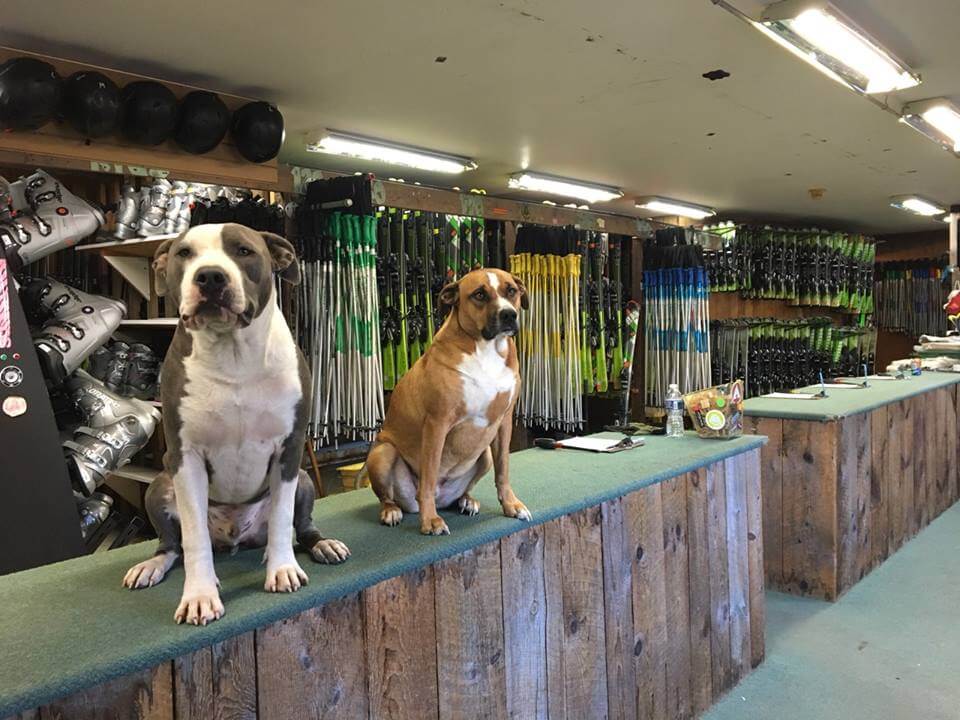 Don't Miss Out On The Beauty of Camelback Mountain
Camelback Mountain is a truly unique and beautiful destination. It not only holds some of the best ski and snowboard courses, but it's also surrounded by the picturesque Pocono Mountains, near Big Pocono State Park. Nestled in this beautiful landscape, it's the perfect spot to relax and enjoy the unique scenic views that Camelback has to offer.
Camelback Mountain is one of the many mountains that form the Poconos. This one, in particular, has a maximum altitude of 2,133 feet, filled with 163 acres for skiing and snowboarding. The longest of its more than 30 slopes is 1 mile long and is called the Nile Mile, featuring an 800-foot long vertical drop that thrills even the most daring athletes and enthusiasts. Another unique aspect of this mountain is that it holds the only Half Pipe in all the Pocono Mountains.
Camelback also features 15 chair lifts, including the Sullivan and Stevenson Express which are high-speed detachable lifts. For first-time skiers, this is the perfect place to introduce yourself to the sport. We are a proud member of the Burton Learn to Ride Program with a Learn To Ride Center, Freestyle Learn To Ride center, Women's Learn To Ride Center and Children's Learn to Ride Center.
The Camelback Mountains are also adapted for night skiing and are 100% lit during dark hours. We also maintain our slopes with artificial snow when the regular 50 inches of snow doesn't satisfy yearly standards.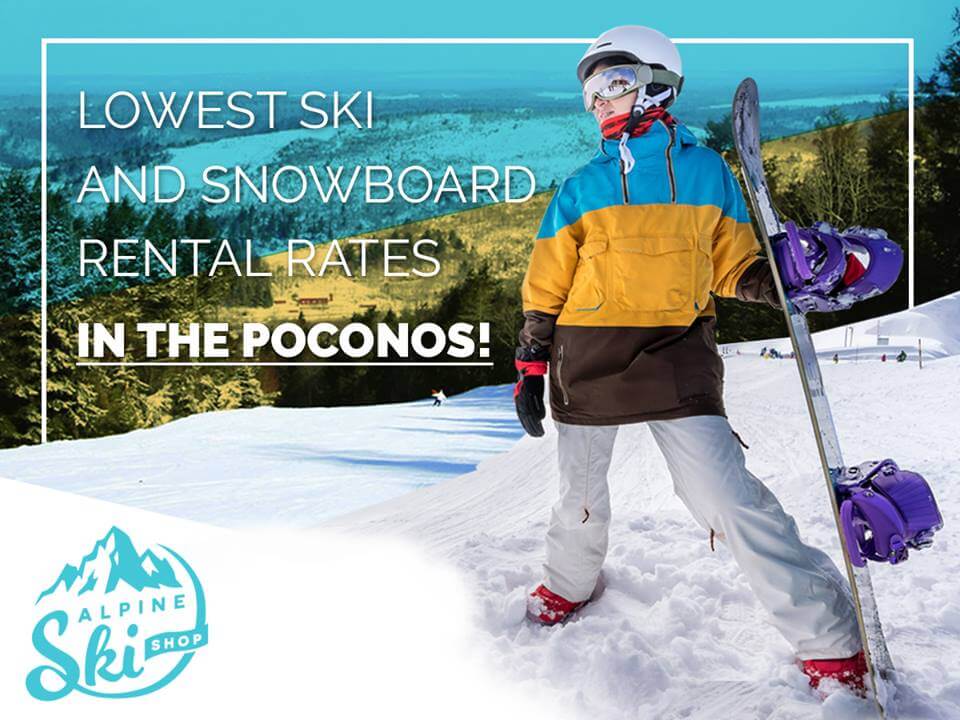 Suit Up For An Unforgettable Experience With Alpine Ski Shop
Being a part of this unique place is something we're proud of as a family run business with more than 50 years serving the community. From the start, we made a commitment to being the number one skiing and snowboarding gear provider in the area. With our highly skilled, professional and expert staff at your disposal, you'll get the best prices and high-quality gear to get you prepared for a day filled with fun and friends.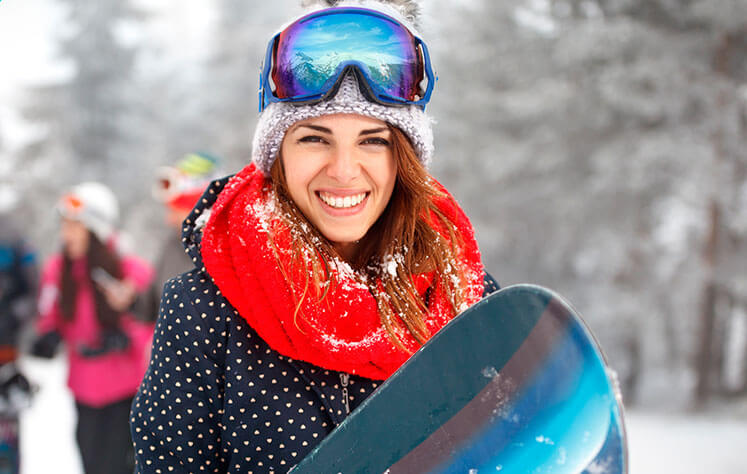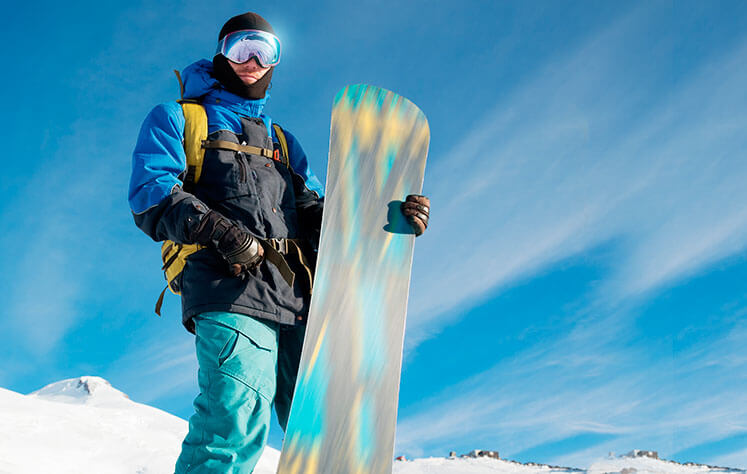 At Alpine Ski Shop, we offer only the best rental equipment at the most affordable prices. Located on Camelback Road, we will have you ready for the slopes in no time! Our staff will help you choose the right gear for your needs. From skis, snowboards, clothes, poles, helmets and more, we have everything for the entire family.
Order online for faster service and our friendly team will have the equipment ready for you when you walk through the door. Winter is just around the corner! Rent by the day or by the season, it's up to you. Adults and children can take advantage of seasonal rental rates for the months of December, January and February. Remember to reserve your gear at least 24 hours before your ski or snowboarding trip. We will have it ready and waiting for you!
Stay Minutes Away From Camelback Mountain In A Gorgeous Colonial
Now that you know about our snowboard and ski rental offers, you may also be looking for a place to stay during your winter season getaway. If that's the case, then we've also got you covered! We offer a gorgeous 5,000 square foot colonial house with 6 bedrooms. With room for up to 20 people, the minimum stay is only 2 nights!
This unique colonial home is located in the heart of Tannersville, just minutes from Camelback Mountain Resort & Camelbeach Waterpark, The Crossings Factory Outlets, Big Pocono State Park, and numerous other attractions. The home is fully furnished with all the amenities and comforts of home.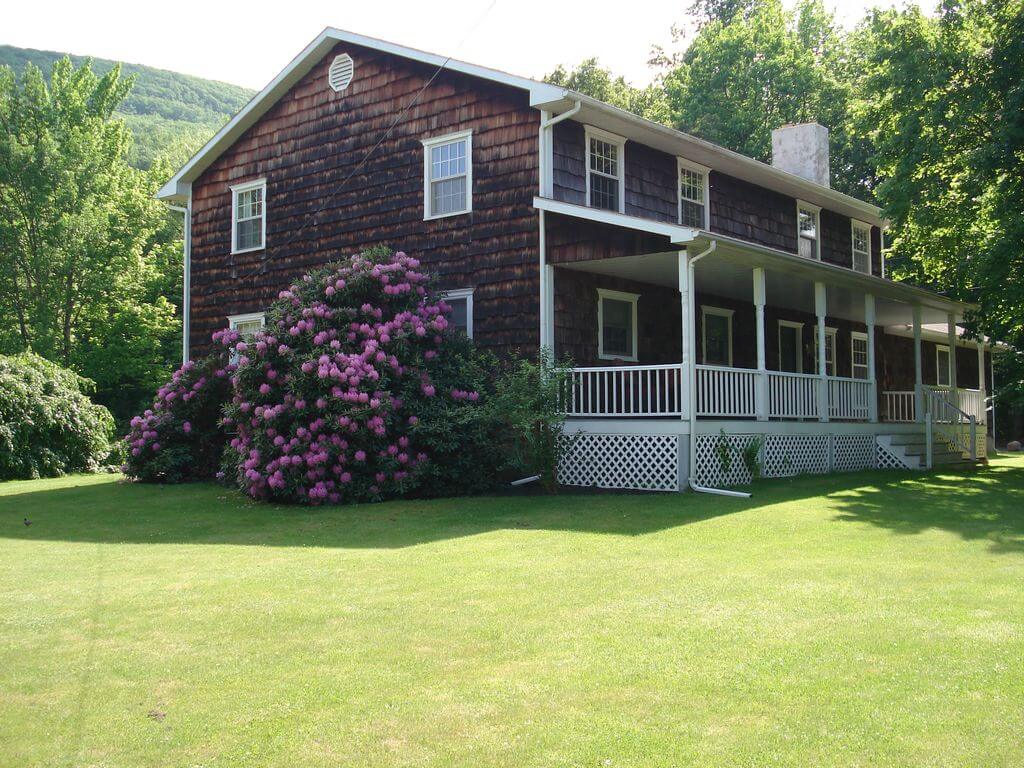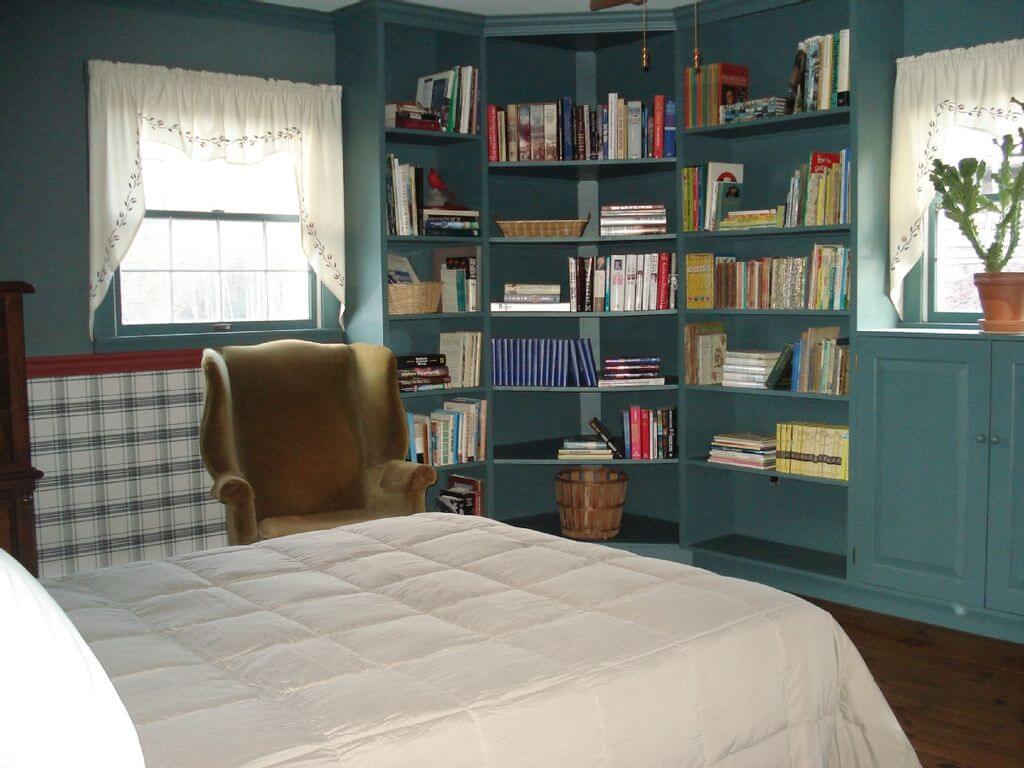 Consisting of three floors, the main floor boasts a fully equipped kitchen, dining room with seating for 10, full bathroom, 2 bedrooms, 1 office/study and main living room with a gorgeous stone fireplace and bar area. The upstairs has 3 spacious bedrooms, living room with television/DVD, full bathroom and sauna. The basement consists of living room with TV/DVD and a bedroom with four double beds.
With a pool table available for you and your family and friends to enjoy, you will be able to spend a cozy night relaxing in front of the fireplace. This home is perfect for large groups consisting of several families, corporate and business getaways and large groups of friends. Best of all, it's also pet-friendly, so you don't have to leave your best friends behind.